I am havign to take it slow with my art, but I'm working all day on the pieces for everyone to see as soon as I can release them. Pain holds me back, the pain is like 20 heart attacks a day, havign confirmed how bad the pain was by doctors was a strange experience. Sadly there is nothing anyone can due since it is chronic other than pain medicine and exercise. I take Lyrica and opioids for it. CBD/weed does not a thing to my pain and seems to cause me to be aggressive, so I rather avoid it thank you(people keep telling me how weed is the best damn thing on earth...it isn't for everyone(also opioids do come from plants, like the poppy plant)).
If you are interested in a commission, message me!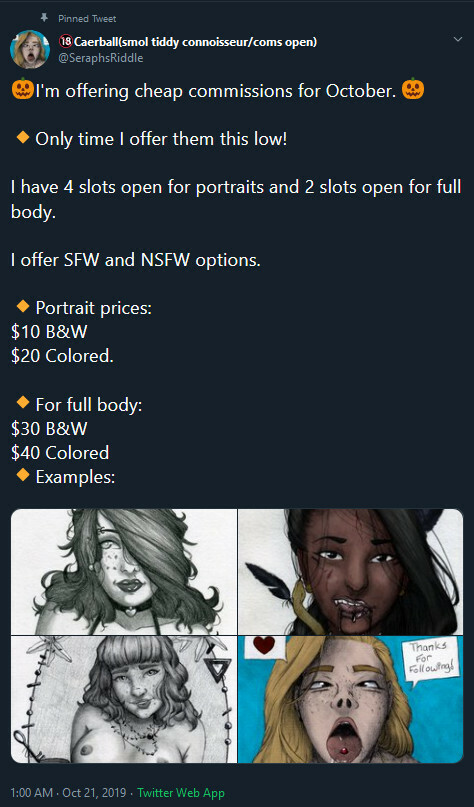 I never do prices this low. But this is because I'm in dire need of help with money,
I need to afford my medicine to function. without it I'll me out of the game for a while
once more... I honestly don't want to go back to bleeding because of my skin tearing easily
without the meds. I have chronic pain along with severe psoriasis. Any support is appreciated!
Feel free to remind on Minds and RT on twitter. By using the links below. <3
https://www.minds.com/seraphsriddle/
https://twitter.com/SeraphsRiddle/status/1186145147903447043